Halloween is upon us all and this year "scariness" is in the air more than ever! So beware of more "forms in costume"!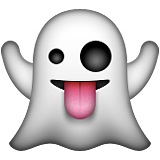 Loanliner, Conmar, and other insurance companies are wearing forms "costumes" to cover up what`s really going on. These are all scary options to be sure.
Instead, let the kids wear the costumes, stop playing around with such a serious issue — your credit union`s regulatory forms.
If the MLA has taught us all one thing, it`s the importance of unrelenting adherence to research, policy, and procedures! All three continue to propel Oak Tree to the absolute forefront of the Credit Union Forms Industry, without exception.
Oak Tree`s undeniable superiority in producing forms for credit unions continues to show in more ways than ever before.
With Oak Tree`s forms and services as part of your credit union`s portfolio, you don`t have to be afraid of being tricked by forms in costume! Instead, here`s are some treats you can look forward to:
For starters, we have been providing forms (yes, no insurance products, no toasters) to credit unions for a very long time. With 30+ years of experience, we have you covered for "all things forms," in all ways. State and federal compliance.?? Best in the business customer support.?? Immediate answers to FAQs.?? Happy examiners.?? Dedicated development and implementation.??
Oak Tree's products earn your business by focusing 100% on regulatory compliance forms for credit unions. This is all we do, every day. It is our sole dedication, without distraction from insurance and unrelated products and services.
So, make the switch from Loanliner and other "in costume" providers to Oak Tree today. Boost your credit union`s operational portfolio with forms that provide true compliance and support. No scary empty compliance promises.
Safe, compliant, and customized forms to match your credit union, brought to you by Oak Tree — nothing scary about that.
So this year, no tricks, just treats
.
Oak Tree Benefits
State and Federal Compliance
Custom Forms Preparation
Forms Integration with Any Data Processor or LOS
Online/Chat Support During Business Hours
Live Phone Operator During Business Hours
Use Any Insurance Carrier You Wish to Use
No Hidden Prices
Compliance Support
Training
Support Member Lending Needs
Smooth Lending Operations
Marketing Services